The other me's are shocked at my biting my necklace (I'm a terror)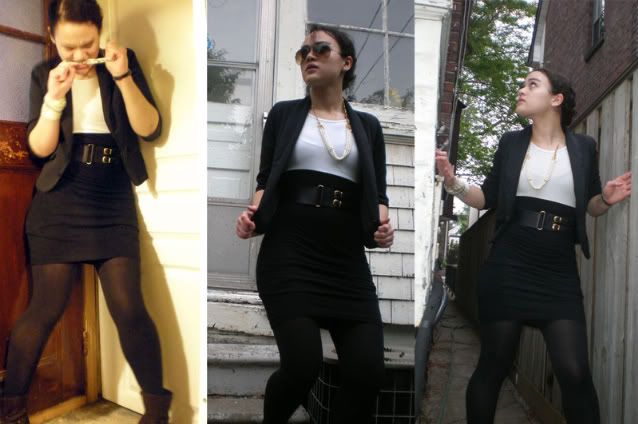 I found this little blazer at value village the other day.
For whatever odd reason every time I look for skirts or dresses at value village I come out with something else entirely.
I added the same silly little scarf/cuff from yesterday. Necklace too. In part because I woke up late and sort of grabbed at what was left out on my shelf. The one comment I got today:

Wow, did Pat Benetar dress you this morning?
heh.